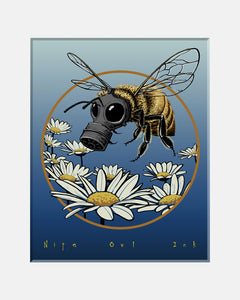 Honey Bee Art Print
Regular price
$33.00
$0.00
Art Print: Honey bee wearing a gas mask to help him breathe through the pesticides and fungicides. He searches though daises and flowers for something sweet. "Nite Owl Ink" printed below.
Dimensions: 14"x11" matte size. 9.5"x7.5" print size.
For every Honey Bee design sold, a donation is made to save our honey bees.
---
Related Items